Enriching Helena: City's urban forest provides financial benefit to city
News Type:
State
Source:
Helena Independent Record
Click here to read the article:
http://helenair.com/news/local/enriching-helena-city-s-urban-forest-provides-financial-benefit-to/article_3b1a17f6-4f2c-563f-bf23-145b146f2ae3.html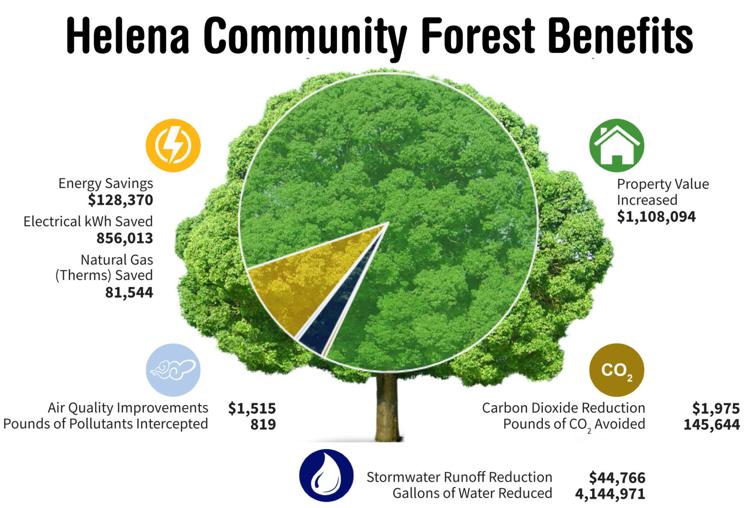 Helena's urban forest not only help keep the Queen City looking beautiful, they also provide over $1.2 million in annual benefits, or $137 per tree, according to a recently released report by the Montana Department of Natural Resources and Conservation.
DNRC compiled public tree inventory information from 61 communities, which include 138,420 trees located within street rights-of-way and in city parks and published in the State of Community Trees in Montanareport.
Helena boasts more than 9,000 urban trees valued at more than $8.6 million. Many of those trees came through the group Growing Friends of Helena. Started in 1990, the group has provided more than $120,000 in grants for planting trees and shrubs in Helena.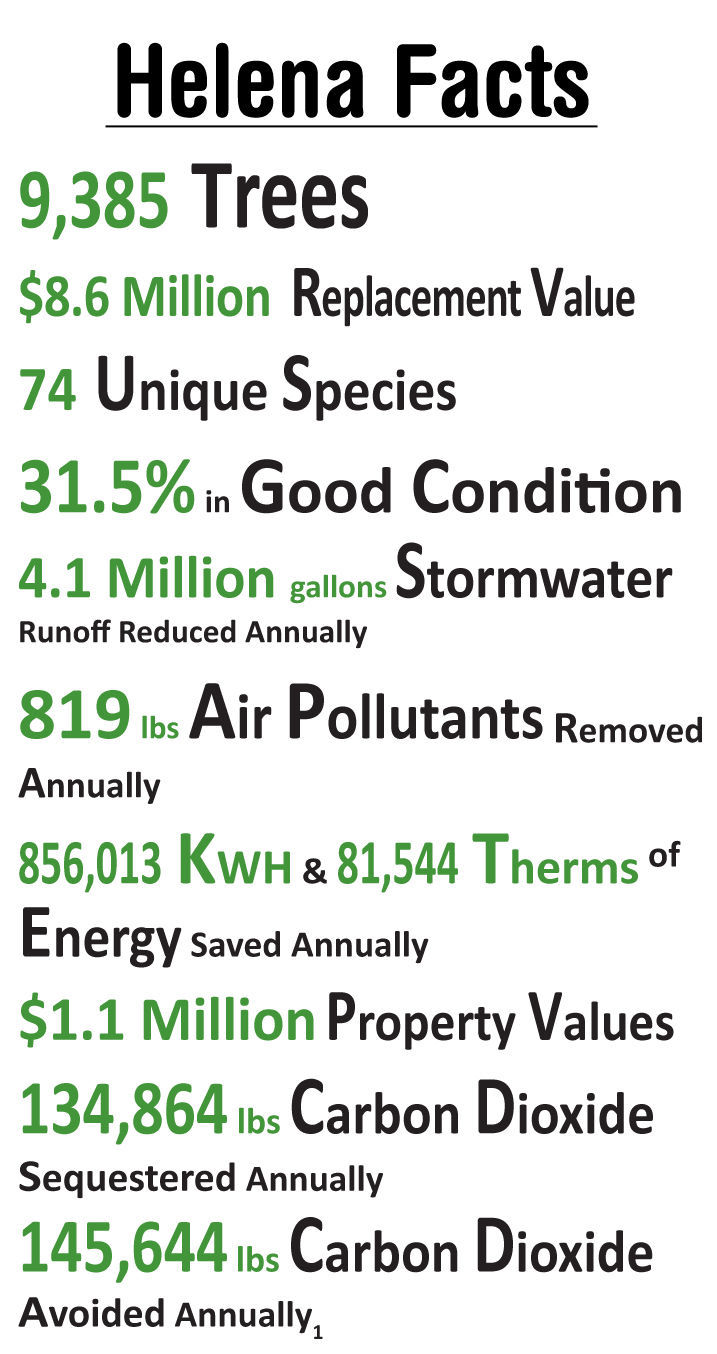 The four goals outlined from the report are: to quantify the value of community forests, inform decision-makers about public trees, inform communities about possible disease and pest outbreaks and help set future tree management goals.
While many benefits of urban forests are not quantifiable, the report identifies three categories of benefits it uses to assess the value of community forests: public health, environmental and social/economic.
These benefits include air quality improvements, energy savings, storm water runoff reduction, atmospheric carbon dioxide reduction and aesthetic contributions to the social and economic health of the community.
The 138,420 community trees inventoried provide over $17 million per year in environmental, economic and health benefits, which is an average value of $124 per tree. The replacement value for the entire population of trees in the communities inventoried is $185.5 million, an average of $1,340 per tree.
Although the state inventoried over 180 unique species of trees, 30 percent of the analyzed community forests are comprised of ash, and this poses a serious mortality risk if the emerald ash borer comes to the state. Mortality associated with the beetle could reduce leaf surface area in the community forests by more than 40 percent and result in a loss of nearly $6.7 million in annual environmental benefits across the state.
In the event of an emerald ash borer outbreak in Montana, the loss of environmental benefits will significantly exceed the direct cost of trees lost, according to the DNRC. The larvae tunnel through trees' inner bark and inhibit transport of water and nutrients  in the tree.
Montana's community forest is generally in good to fair condition, with 55 percent of all trees statewide ranked "good" and 31 percent ranked "fair." About 14 percent of Montana's community trees are in poor or dead/dying condition.