Ballot measure threatening Montana Resources, Golden Sunlight 'fixed,' but confusion reigns
News Type:
State
Source:
Montana Standard
Click here to read the article:
http://mtstandard.com/news/government-and-politics/ballot-measure-threatening-montana-resources-golden-sunlight-fixed-but-confusion/article_b59b4444-d25c-5908-bfd1-00571ff0e27d.html
Editor's note: This story was corrected at 2:45 p.m. on April 9 to reflect the following correction: Montana Mining Association President Mark Thompson said, " If we (MMA) use our influence to kill the first initiative and support the second, it still potentially kills all new mining in Montana," when talking to The Montana Standard about Ballot Issue 14. The Standard originally reported Thompson as saying: "We'll use all of our (the association's) influence to kill the first initiative and support the second one, which still potentially kills all new mining in Montana."
Two words appear to have saved around 500 mining jobs in southwest Montana.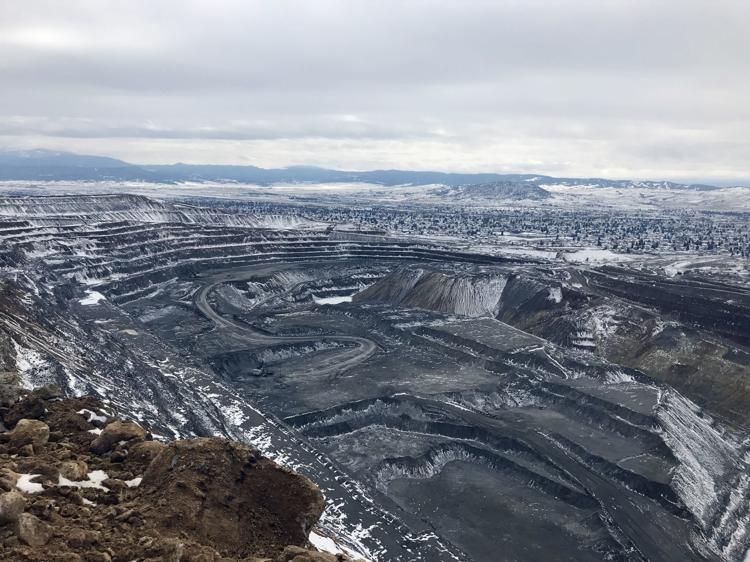 A collective of about 10 environmental groups submitted an initiative, known as Ballot Issue number 12, to the Secretary of State last month. The environmental collective aims to protect Montana's waterways and ensure that new hard-rock mining does not lead to another Berkeley Pit.
But, while spokespeople for the collective say they didn't intend for the initiative to target existing mining — Montana Resources in Butte or Golden Sunlight in Whitehall — language within the initiative did just that.
The initiative, as the group's lawyers originally wrote it, looked to many who read it to potentially halt not just new mining plans around the state but active mining at MR and Golden Sunlight.
In an effort to assuage concerns about the impact on the two southwest Montana working mines, a two-word change in the language was proposed last week, the backers of the initiative say. But mine officials are still not certain the change will have the desired effect, and they feel boxed in by a process over which they have no control.
If the original version of the measure reached the ballot and was passed, it would be devastating to both Butte and Whitehall, state Sen. Jon Sesso, D-Butte, said Friday.
MR pays 19 percent of Butte-Silver Bow County's taxes annually. The Butte mine is the number-two tax base provider for the county, second to NorthWestern Energy. MR sends about $100 million in taxes and purchases to Helena each year and has been digging ore from the Continental Pit since 1986. BSB also received $1.1 million in Metals Mine tax in 2017, according to the Department of Revenue.
Golden Sunlight is equally imprinted on the tiny community of Whitehall, population 1,100. Toronto, Canada-based Barrick Gold Corp. began digging the Mineral Hill Pit in 1981. Last year alone, Golden Sunlight paid $1.5 million in property taxes and $500,000 in gross proceeds tax, and Jefferson County got around $800,000 from the state's Metals Mine tax.
Golden Sunlight is also one of the largest employers in the Whitehall area, Tom Harrington, manager for Jefferson Local Development Corporation, said Friday.
"They're good jobs, especially for our area," he said.
But the fear resonating across both communities began to dissipate somewhat by late Friday and early Saturday morning. The state notified the backers of the initiative Friday that the new draft, called Ballot Issue number 14, "appears to not apply to mines permitted before November 6, 2018."
But Ballot Issue number 12 technically still exists.
"I would say we're not completely out of the woods until Ballot Initiative 12 is dead," Montana Resources' vice president for environmental affairs Mark Thompson said.
What's going on?
MR and Golden Sunlight were affected originally because both mines have plans to treat water forever.
And that's all that would have been needed to trigger the Department of Environmental Quality to deny the mines' expansion projects under Ballot Issue 12, according to a memorandum the state budget office produced on April 2.
If MR or Golden Sunlight cannot expand by the end of this year, mining company officials told The Montana Standard last week, both companies would have to close.
That would effectively end hard rock mining in southwest Montana and put about 500 people out of work.
To end mining in an area whose entire 150-year history has been built around that tradition could cause what Thompson called "a bloodbath."
How we got to here
Once the environmental collective realized the effect of their words in their Ballot Issue 12, they responded within two days.
The group, which calls themselves Yes for Responsible Mining, submitted the amended, second initiative — Ballot Issue 14 — to the Secretary of State Wednesday. It insulates MR and Golden Sunlight from the initiative should voters check "yes" in November.
The amended initiative added two words — "operating permit" — to one sentence. Those two words are expected to "grandfather in" existing mines — MR and Golden Sunlight — which have plans for perpetual water treatment written within their existing permits.
Legal counsel for the group also added a single sentence near the bottom of Ballot Issue 14 that appears to reinforce the grandfathering of existing mines so MR and Golden Sunlight will not be adversely impacted if Ballot Issue 14 is voted into law in November.
Once the measure passes the state's legal review, the group will still have to collect about 25,000 signatures by mid-June to get it to the Nov. 6 ballot.
Both David Brooks, executive director of Missoula-based Trout Unlimited, and Jim Jensen, executive director of the Helena-based Montana Environmental Information Center, said on Friday that they never intended to put MR or Golden Sunlight out of business. They also said the language in the original initiative was clear.
But no one else The Montana Standard spoke with for the purpose of this story appears to agree with the latter assessment. Sesso called the language in the initiative "ambiguous" and said "it needed to be clear."
DEQ director Tom Livers told The Montana Standard Friday that the agency "had to make some assumptions based on the language we saw" in the original initiative.
"It was safer to assume a broader reach," Livers said by phone from Helena. "If we underestimate the impact of this, people would come back and say, 'If we had known this, we wouldn't have voted for it.'"
The state's budget office wrote in their assessment of Ballot Issue 12 that "the language in the initiative is ambiguous." They also noted that an additional DEQ attorney will be required "for anticipated litigation."
What came next
The next twist in the story is that, unaware of the second, amended initiative — Ballot Issue 14 — MR broke the news to their employees Thursday to prepare them for the worst. Thompson told the Standard he didn't want MR workers to wake up Sunday morning to find out through the newspaper that they might lose their jobs.
Discovering that MR jobs were in jeopardy, many Butte residents lashed out at Trout Unlimited on social media.
And while Ballot Issue 14 appears to solve the problem, there's another potential issue.
Yes for Responsible Mining did not withdraw the original initiative, Ballot Issue 12, from the Secretary of State's office.
Yes for Responsible Mining wrote in their cover letter for Ballot Issue 14 that given the "very tight time limits left" for the ballot issue to qualify, "we continue to advance ballot issue number 12 (the jeopardizing first draft) as well as this new initiative (which grandfathers in MR and Golden Sunlight). We will withdraw one or the other, depending on the timing (swiftness) of agency review of this new initiative."
Both Jensen and Brooks dismissed the idea that the first initiative, Ballot Issue 12, will be the one voters will actually wind up voting on.
Jensen said it's "extremely unlikely" the amended Ballot Issue 14 insulating MR and Golden Sunlight would not make it through the state's vetting process in time.
"We're operating in the most cautious way we can," Jensen said of the fact that there are now two initiatives sitting on the state's desk.
But Thompson, who is also the president of the Montana Mining Association, sees the two initiatives that are currently in play as a potential double bind.
"If we (MMA) use our influence to kill the first initiative and support the second, it still potentially kills all new mining in Montana," Thompson said.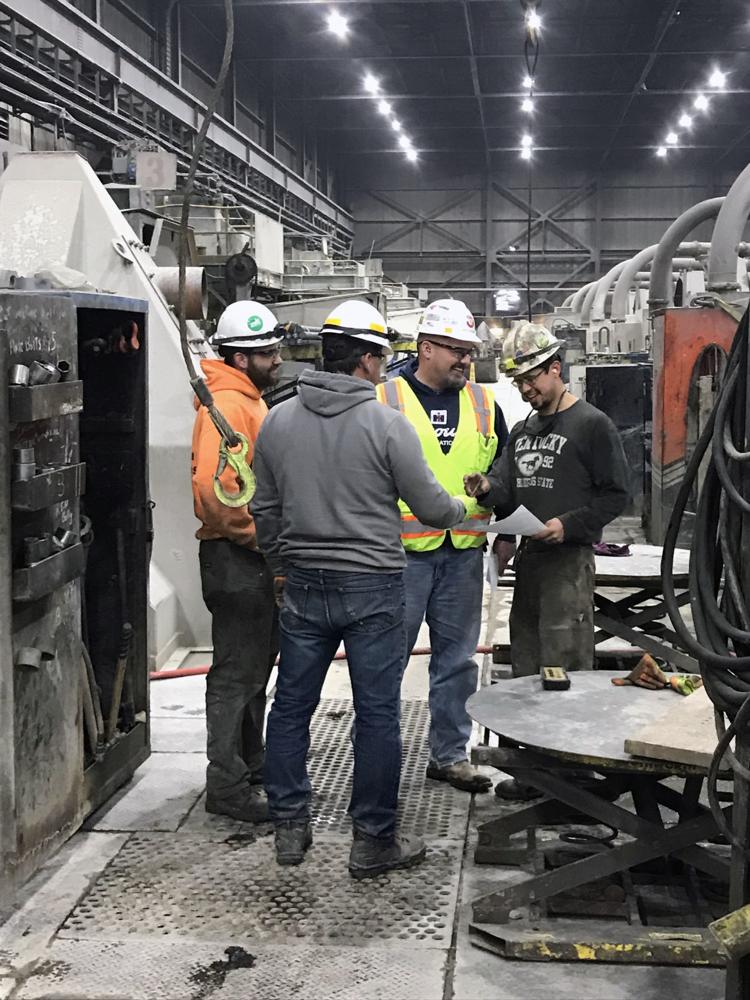 Why is this initiative necessary?
Brooks told the Standard on Friday that "no single mine or single reason is behind this" initiative. But he expressed concern that not all the documentation around Black Butte Copper, near White Sulphur Springs, has been produced yet, making it "impossible to say whether (this initiative) will affect that (potential new mine) or not," Brooks said.
Environmentalists are roundly opposed to Black Butte Copper, a potential underground copper mine, and argue it could eventually pollute the pristine Smith River, located roughly 20 miles away. Company officials with Sandfire Resources (formerly Tintina Resources) say new technology they've created will prevent long-term water treatment issues.
Brooks also said the environmentalists' desire to get an initiative out there to voters is about protecting taxpayers from having to pick up the tab on water treatment that lasts forever because of bad mining practices and inadequate bonding.
Examples of that are not far away. Environmentalists frequently point a finger at the Pegasus Gold legacy mines. The former Zortman Landusky gold mine near the Fort Belknap Reservation; nearby Beal Mountain gold mine west of Butte; Basin Creek gold mine near Boulder; and Montana Tunnels gold, lead, zinc, and silver mine south of Helena — all left behind some degree of a mining mess. Another mine with perpetual water issues is the historic Mike Horse zinc, lead, and silver mine near Missoula.
Pegasus Gold began mining in the 1970s and declared bankruptcy in the late 1990s, when the company left behind various water contamination that state and federal agencies are trying to manage.
Industry, government, and environmentalists all agree Pegasus Gold left behind huge messes.
But mining executives like Thompson say that the entire industry in the state is being made to pay in the court of public opinion for mining practices and attitudes that he says are antiquated.
"The Montana Mining Association is on board (with the environmentalists) that there's no place in this state for large-scale, expensive water treatment," Thompson said. "This could all be resolved if we could just sit down and talk."
Thompson, who's been in the mining industry since 1996, said that nowadays when mine officials start the math on what it would take to develop a project, they do "lifetime planning."
"We've learned the hard way," he said. "If you're going to make $1 million but it costs $3 million to close, it's going to be hard to be a viable project."
DEQ, too, has changed since the era of Pegasus Gold.
Chris Dorrington, DEQ division administrator for air, energy, and mining, said DEQ has been firming up their bonding process for the last ten years and that the state agency now does a much better job of enforcement.
Golden Sunlight is a good example of that, Dorrington said. DEQ reviewed Golden Sunlight's bond last year and decided that its bond of $112,153,980 was inadequate.
So DEQ raised the bond by another $34.4 million to $146,564,163.
Brooks acknowledged DEQ is "clearly paying attention." But he and Jensen remain suspicious of both the agency's and the industry's ability to effectively keep history from repeating itself in the state. They cite industry's financial heft and potential political influence as well as a lack of regulation that forces DEQ to stay the course.
They also appear confident that Ballot Issue 14 will pass. Jensen said all but one initiative environmentalists have floated over an environmental question have won the majority of voters in Montana.
But Whitehall resident Don Drake, president of Jefferson Valley Sportsmen, sees the argument a little differently.
Drake said a small amount of money the sportsmen group received from Golden Sunlight in recent years helped pay for a water lease in the Jefferson River. The water lease improved flows in the river south of Whitehall, and that was a partnership project with Trout Unlimited, he said.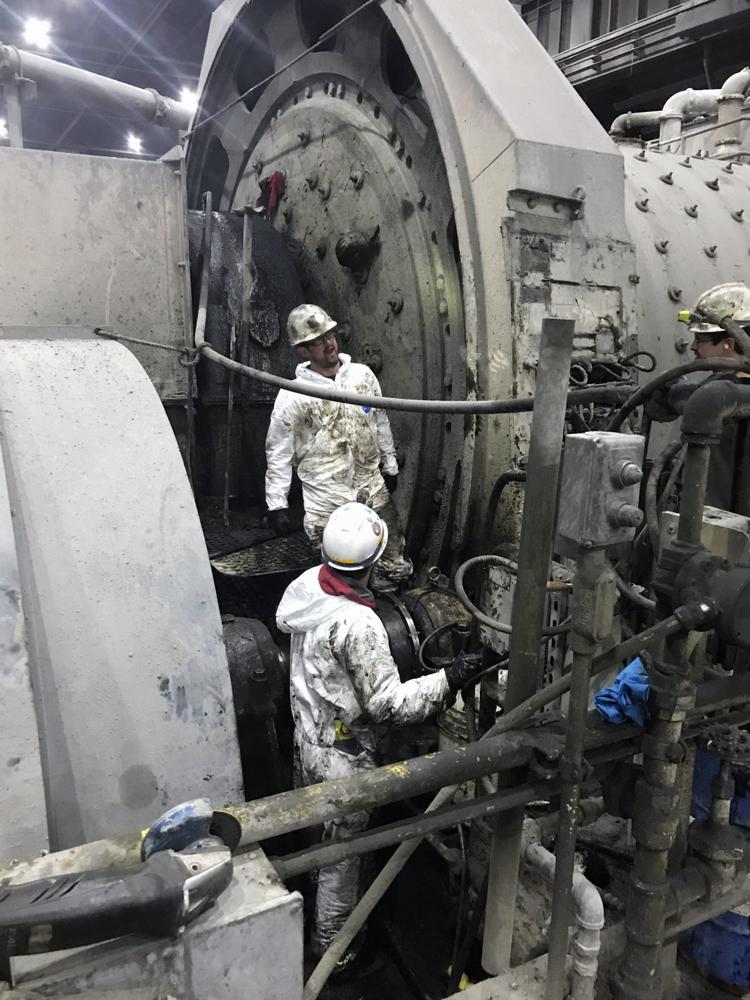 Can both sides win?
Sesso, who represents both the Whitehall area and Butte in the state Senate, seems to think that actions can be taken that can make everyone happy. He began by expressing a sentiment that everyone — from industry to environmentalists — who spoke with the Standard is all on board with.
"Nobody wants another Berkeley Pit," he said.
"That's something we have to keep in mind as we continue to regulate the mining industry sensibly and reasonably and make sure they can still do business and be a part of the economic growth of our state.
"That's my belief: That we can have extractive industries and a clean and healthful environment. I don't think they're mutually exclusive goals."